Product: Pen style voltage tester
Voltage range: 6 ~ 400V DC or AC Frequency: 0 ~ 60Hz
Dimension: Length 120 mm x Width 18 mm x Height 20 mm Weight: 99.8g
Categories: tester, checker
This tester is designed and tested in accordance with EN61243-3 for indoor use at temperature 10 ~ 50°C and altitude up to 2,000M.
This tester is designed for "TOUCH" testing only. Do not keep continuous contact with the unit under test for over 10 seconds, especially to high voltages.
•Is ~ 30mA ED(DT) = 10s•Operating Temperature: -10 ~ 50°C
Range
6V 12V 24V 50V 120V 230V 400V
Highlight
This tester is designed to have no serviceable parts and is maintenance free.
LED lights up to voltage reading.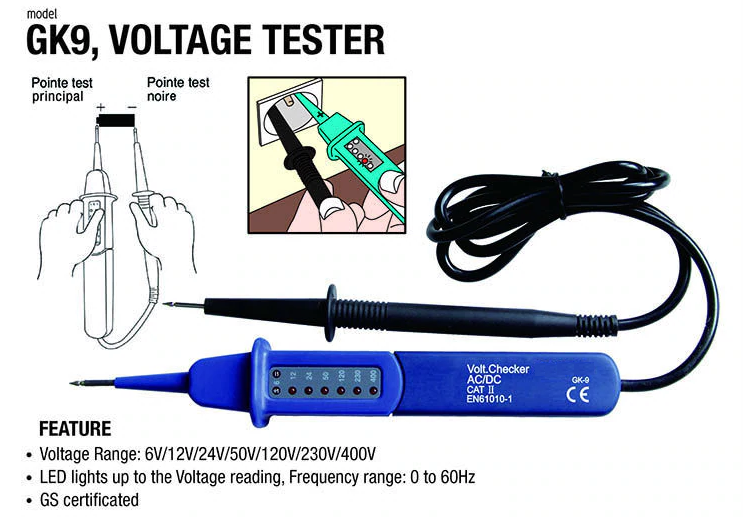 box include 1x tester