TOYOGO SECURITY CRATE CONTAINER 4629
Solid heavy duty plastic crate with window-like plastic covers at each end and wheels at the bottom of the crate. It is stackable and have wheels to allow easy transportation and moving from one place to another. Although, this crate is not waterproof, it's very secure design prevents dust and foreign materials from entering the crate. Window-like cover design allows easy access to the content of the crate. There are 2 holes at the side of the crate for securing with cable ties or locking up the crate.
Colour: Grey / Blue
Material: Polypropylene
Internal Size: 58.5 x 38.5 x 35 cm
External Size: 61 x 42.5 x 40 cm
Recommendation: Suitable for storing files, industrial items, and office supplies
Pack : Pack of 3 Boxes
Key Features
Tough & Durable
Heavy-Duty
Stackable
Can be sealed with cable tie
Can be secured with a lock
Wheels for easy transportation
Prevents Dust and foreign materials from entering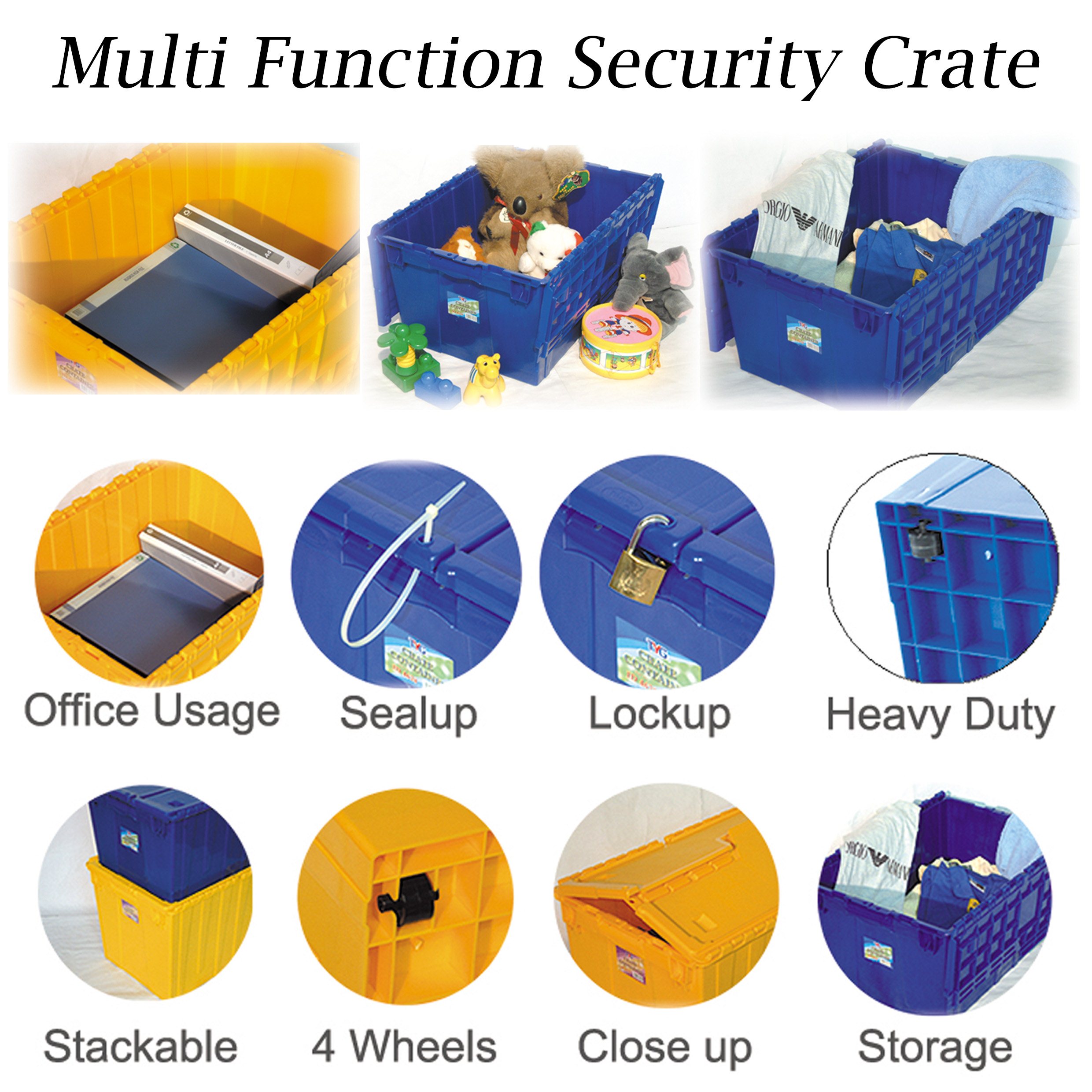 About the Brand
Toyogo is the leading brand for plastic products such as bins, crates, and pallets. With more than 30 years of professional experience in manufacturing of plastic products, they have consistently produced high quality plastic products to meet their customers' needs.