Otter Safety Shoe OWT805KW-water Resistant Nubuck Leather High-cut Pull-up Boot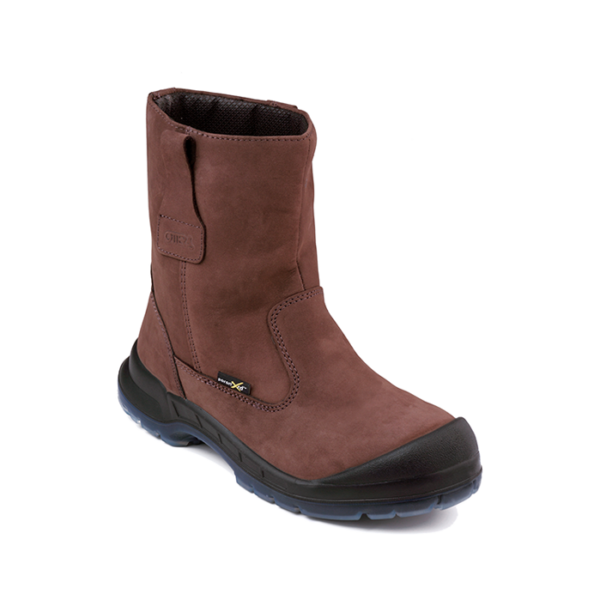 Product Details
Water resistant nubuck leather pull-up boot
Colour: Brown
SOLE CONSTRUCTION
1. TPU outsole: Slip and oil/acid/alkalis resistant, high resistance against abrasion, high flexing durability, high cut resistance and non-marking
2. Light density PU midsole provides shock absorption on the whole length of the shoe
3. Antistatic
UPPER CONSTRUCTION
1. High quality cow leather upper
2. Breathable non-woven fabric lining
3. Antistatic insole board
4. Scuff cap for toe bumper protection
5. Extra Wide 5-toe toecap provides maximum comfort for your toes
6. 200 Joules steel toe cap for impact and compression resistance
7. Pierce resistant 1100N steel mid-sole insert
8. OrthoPX insole with PoronXRD: Extra thick full length fabric-lined PU foam insole with shock absorption, anti-bacterial and anti-static properties. PUshion remains spongy and last longer ensuring long lasting comfort.
Questions?
Please
log in
to post a comment