Just Stick Insect Box (non Toxic)
| | |
| --- | --- |
| Model: | No Model Number |
| Brand: | OEM |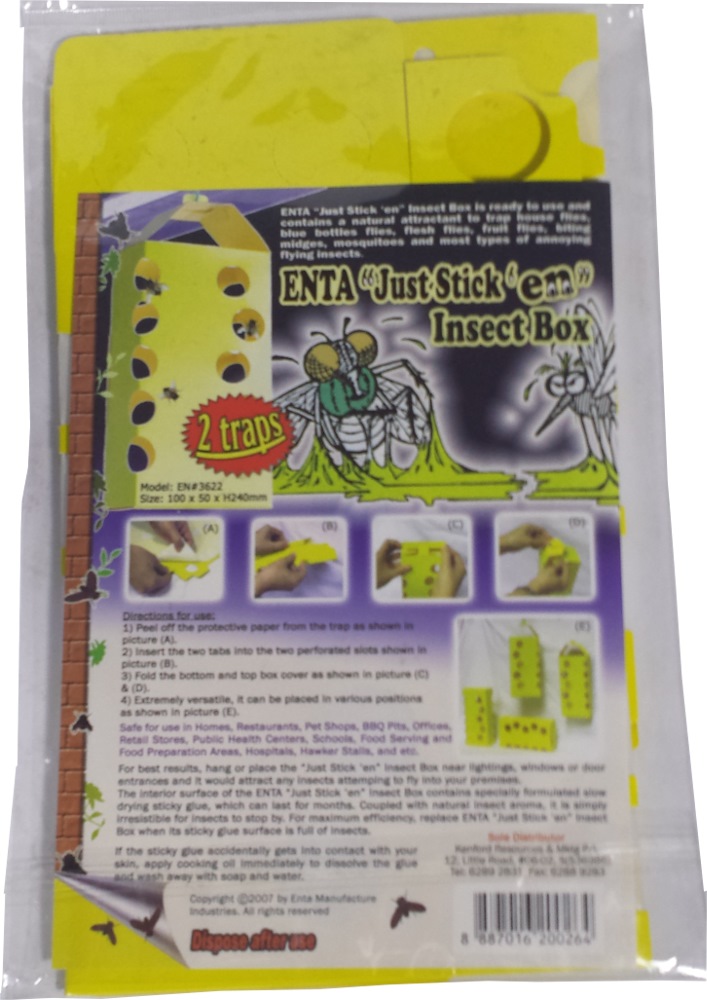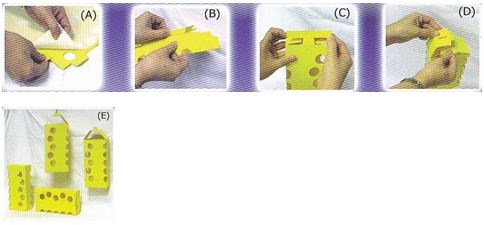 Product Details
ENTA Just Stick en Box is ready to use and contains a natural attractant to trap house flies, blue bottles flies, flesh flies, fruit flies, biting midges, mosquitoes and most types of annoying flying insects.
Safe for use in Homes, Restaurants, Pet Shops, BBQ Pits, Offices, Retail Stores, Public Health Centers, Schools, Food Serving and Food Preparation Area, Hospitals, Hawker Stalls and etc.
For best results, hang or place the Just Stick en Insect Box near lightings, windows or door entrances and it would attract any Insects attempting to fly into your premises.
The interior surface of the ENTA Just Stick en Insect Box contains specially formulated slow drying sticky glue, which can last for months.
Coupled with natural insect aroma, it is simply irresistible for insects to stop by.
For maximum efficiency, replace ENTA Just Stick en Insect Box when its sticky glue surface is full of insects.
If the sticky glue accidentally gets into contact with your skin, apply cooking oil immediately to dissolve the glue and wash away with soap and water.
Questions?
Please
log in
to post a comment