Anti Df-cf Mosquito Larvae Oil 2l (non Toxic)
| | |
| --- | --- |
| Model: | No Model Number |
| Brand: | OEM |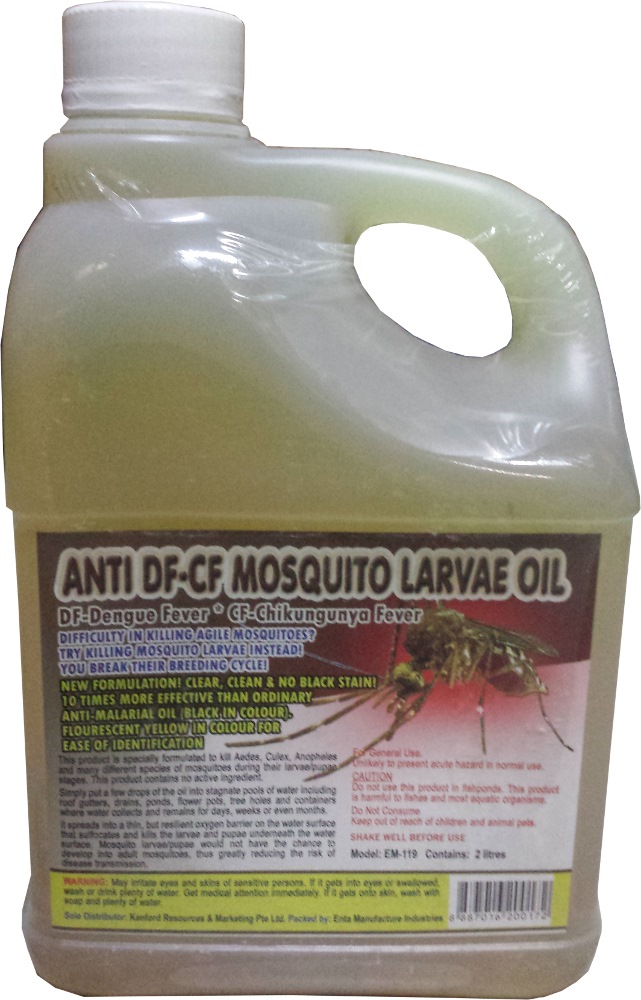 Product Details
This product is specially formulated to kill Culex, Aedes and Anopheles mosquitoes during their larval/pupae stages.
Usage Instructions:
Simply drop the oil onto stagnated pools of water including roof gutters, drains and ponds. You may apply the oil by hand or with the help of mechanical sprayers (trigger/pressure or knapsack sprayers).
The dropped oil spread into a thin but resilient oxygen barrier to the submerged targets, suffocating them as a consequence.
Reapply after 6-7 days.
Questions?
Please
log in
to post a comment